UROLOGICAL AWARENESS FOR A HEALTHIER AGING: INSIGHTS FROM DR. S.V. KANDASAMI'S GUEST SPEAKING EVENT AT ANANYA'S NANA NANI HOMES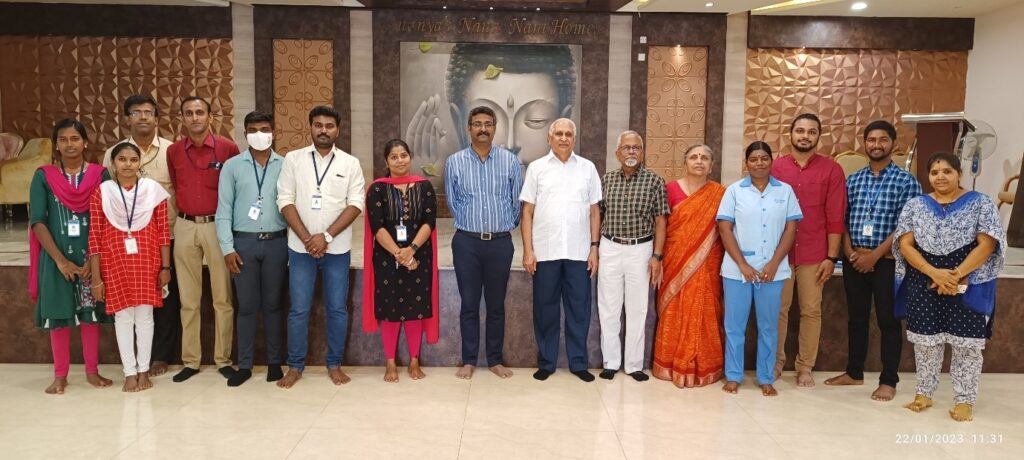 Dr. S.V. Kandasami, the highly respected Chairman and Senior Consultant Urologist at Vedanayagam Hospital, was a guest speaker at the "Ananya's Nana Nani Homes" on January 22, 2023. The event, which took place at the Phase 4 Meditation Hall, was focused on creating awareness among the elderly population on "Urological Problems in the Elderly."
During the session, Dr. S.V. Kandasami addressed the reasons why urological problems are more common in people over 60 years of age. He explained various issues such as benign enlargement of the prostate, carcinoma prostate, TURP (transurethral resection of the prostate), urinary tract infections and their types, leaky bladder, and overactive bladder in layman's terms. The chairman's goal was to make the elderly population understand the concerns that come with ageing, and how to address them proactively.
Dr. Kandasami's insightful presentation helped the elderly people in attendance understand the importance of taking care of their urological health. He made sure to present the information in a way that was easy for them to understand, and was able to dispel many misconceptions they had.
The event was a great success, and the elderly people who attended felt empowered and informed about their urological health. They appreciated the chairman's straightforward approach and thanked him for the education and information he provided. The event also helped to create a sense of community among the elderly people, and gave them a safe space to discuss their concerns and ask questions.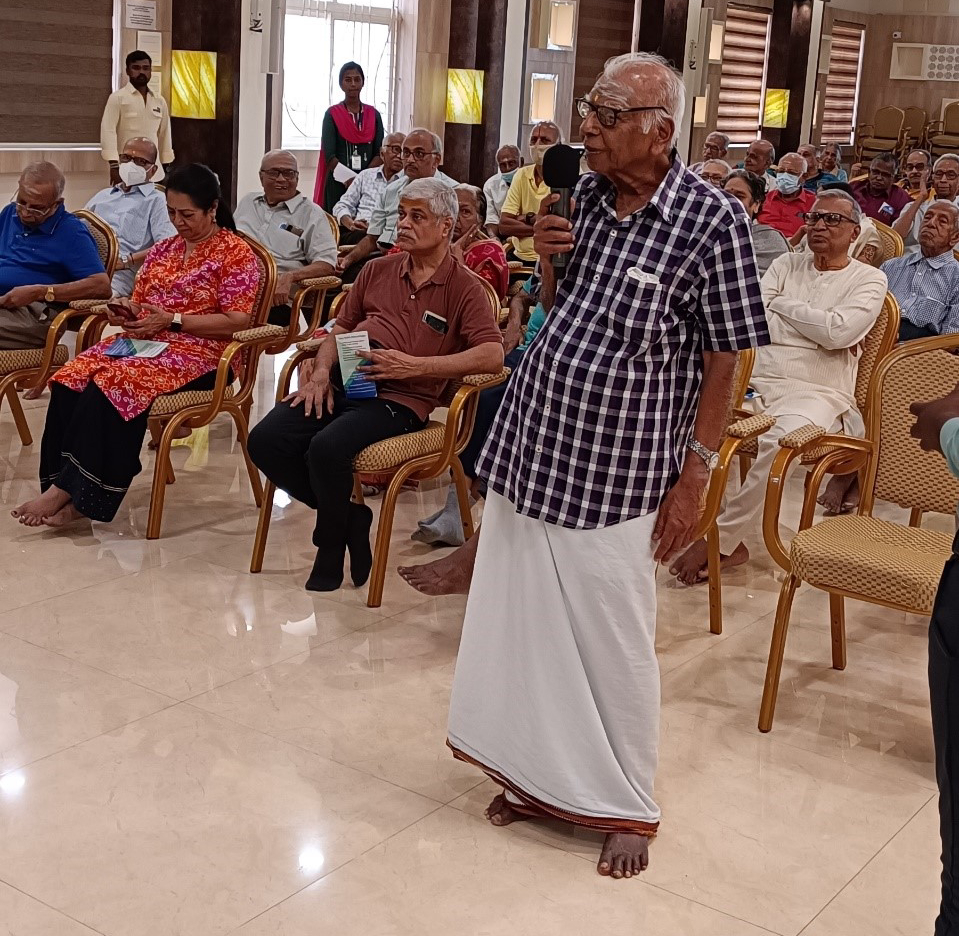 In conclusion, the guest speaker event at "Ananya's Nana Nani Homes" was a valuable experience for the elderly population in attendance. Thanks to Dr. S.V. Kandasami's expertise and dedication to educating others, the elderly people who attended the event became more aware of the urological problems they may face as they age, and what they can do to proactively address them.
About Speaker and Other Member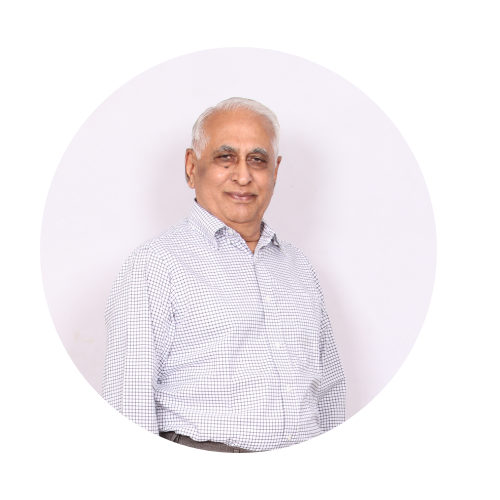 DR. S.V. Kandasami Ms Mch ( Uro )
Chairman & Senior Consultant