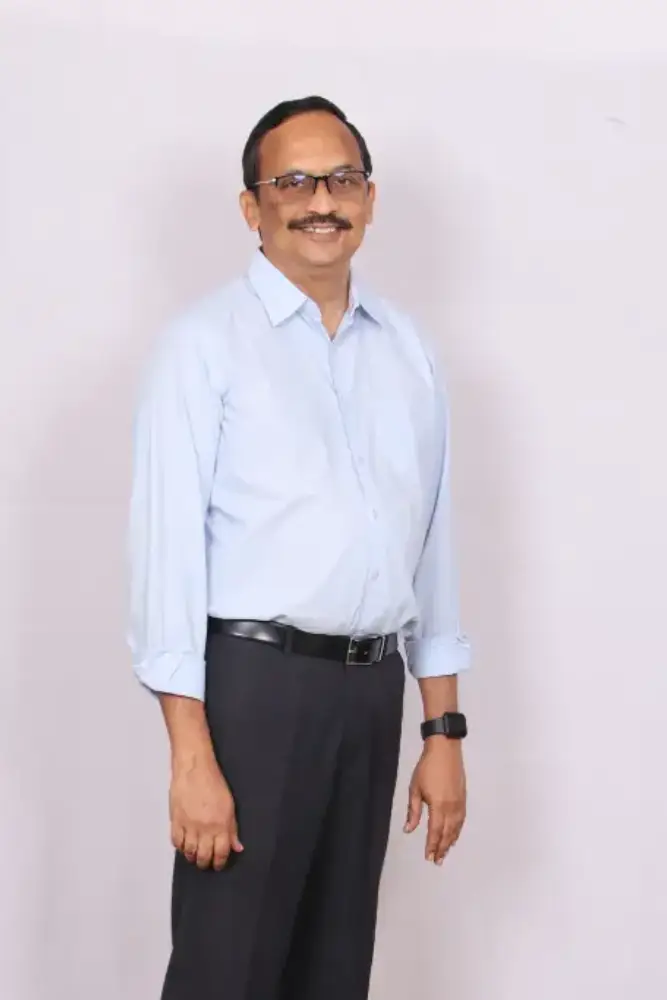 Dr. M. Arul is a urologist who completed his MBBS from Madurai Medical College and obtained a Master's degree in General Surgery from Kasturba Medical College, Mangalore. He also completed the Diplomate of National Board (Urology) from Christian Medical College, Vellore, and an MD in Psychology from the University of Delhi. He specializes in the diagnosis, prevention, study, and treatment of adult and pediatric complex endourological procedures. He evaluates patients to determine whether their symptoms result from a physical illness, a combination of physical and mental ailments, or congenital issues. He has more than 20 years of clinical experience and is currently practicing at Vedanayagam hospital, Coimbatore.
Dr. Arul has been certified as a national faculty for PCNL (percutaneous nephrolithotomy) and RIRS (retrograde intrarenal surgery) workshops.
He is certified for this work experience as a consultant urologist at Vedanayagam hospital for more than 20 years in various urological procedures, both in Endourology and Open Surgeries. The doctor is certified as a teaching faculty for the Diplomate of National Board (DNB). He has been a life member of the Urological Society of India and the American Society of Urology. The dedicated doctor has organized and conducted PCNL (percutaneous nephrolithotomy), RIRS (retrograde intrarenal surgery), and TURP (transurethral resection of the prostate) workshops in Vedanayagam hospital.